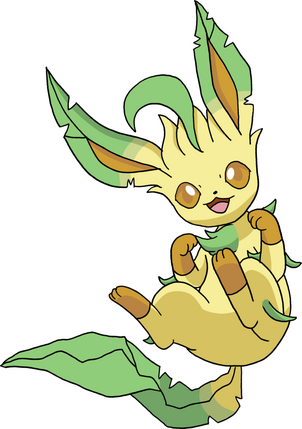 Scarlett is 4th in command in the Eevee Pack, and really fun!
About
Scarlett is an adorable hilarious Leafeon who loves doing all sorts of fun things. She really is the fun type.
Mission Status
She helped save 2 wild Crysteons from Eatieon,                                                                                                                                                          She helped return Vulpix to her mother, and she also helped a wild Jigglypuff out!
Moves
Tackle, Razor Leaf, Leaf Blade, and Helping Hand.
Trivia
She likes playing Animal Jam, Fight my Monster, and Moshi Monsters just like Marci.