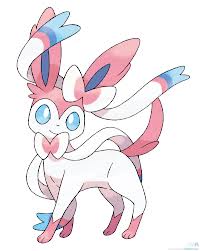 Marci is the leader of the Eevee Pack, and one of the strongest Sylveon around!
Moves:
Tackle, Swift, Fairy Wind, and Water Gun.
About
She is a really good leader, and always tries to crack a joke as she has the chance. She loves being around her friends, and hates goodbyes; except long ones.
Trivia
She likes playing computer: Animal Jam, Fight My Monster, and MoshiMonsters.
She thinks Luke dying on New Super Mario Bros. is cool.