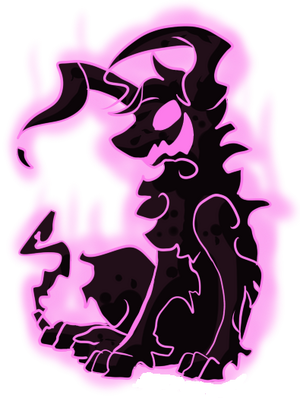 Daniel is a member of the main Eevee Pack . He's a really cool Wraitheon--- and is very, VERY awesome.
About
He is really cool, and likes beating Eatieon and other villains almost as much as Jake does. He always knows exactly what to do, and gives very good advice. He also is usually the scout, considering he can go through walls and all that stuff.
He really hates the line "Got that glitter on our eyes" in a song.
Moves
Phantom Force, Life Drain, Dark Cannon, and Helping Hand.